Always one step ahead
of the trend.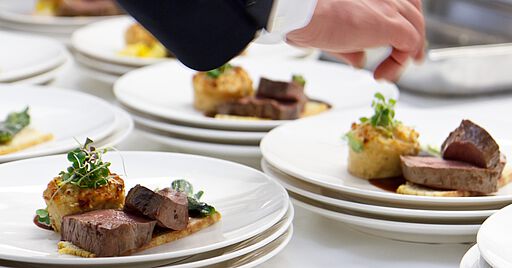 For more than four decades, refining the perfect culinary treat has been our core mission. As a leading service provider for exclusive event and exhibition catering, we create individually designed and inspiring events for our customers.
Experience, continuity
& partnership.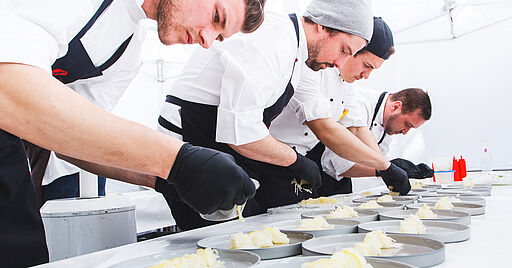 A mission with a
vision
The focus of our work is the culinary delight. Therefore, we combine our sense of current trends and lifestyle topics with many years of experience and traditionally grown values.
Since the foundation of our family enterprise in 1971, we have continuously expanded our fields of activity and complemented our services with new persistent strategies. Traditionally, we do not strive for a quick success rather than focusing on long-term decisions that allow our company – now in its 2nd generation – to grow consistently.
Our customers and business partners appreciate the direct and partnership-based cooperation with our company, which is characterized by steady and consistent contact persons that guarantee optimal assistance and supervision at all times.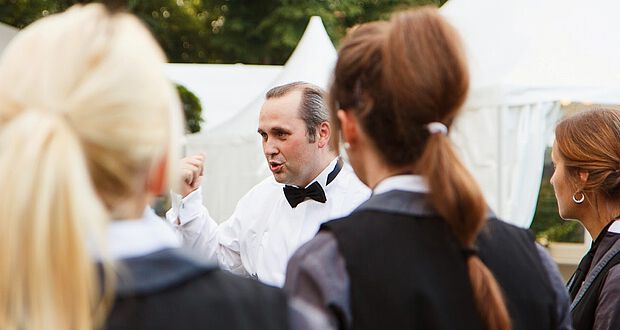 Team
A smoothly organized preparation as well as competent and friendly contact persons on site are essential ingredients for any event. The key to our success therefore is a well-attuned team that identifies with our values and communicates them directly to our customers.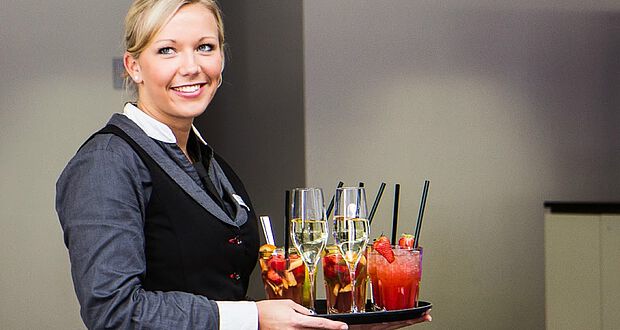 Personnel
Whether it's the eye contact, a brief nod or a friendly smile: If the guests feel perfectly comfortable and taken care of, they will gain fond memories of your event. Thus, we rely on well-trained and motivated personnel that genuinely enjoys being at your service.
Sophisticated services
The tight and interdisciplinary integration of all segments – from our technical department through our logistics to our kitchen team, our service staff and, ultimately, our project management – is what characterizes our services.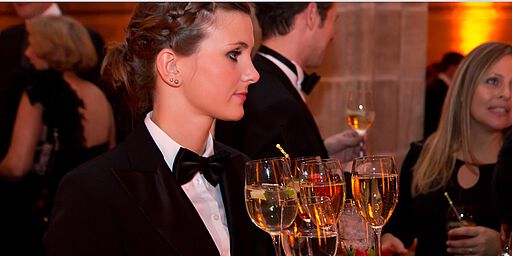 As an ISO-certified company, we follow the standardized service guidelines: Each team member is recruited, trained and continuously evaluated by us. Furthermore, in order to maintain a fast, direct and highly efficient decision making process, we invest in training our own executive managers who act independently and responsibly according to our philosophy. Constant service- and event managers guarantee that each individual event is equipped with the appropriate number of trained employees on site.